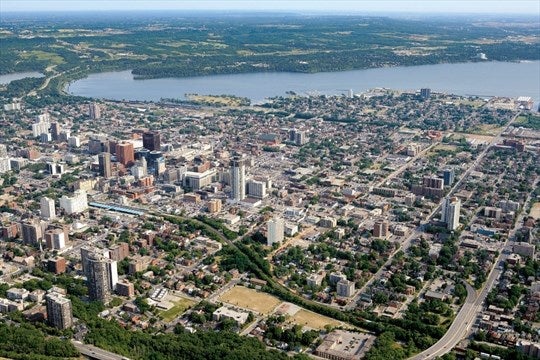 Hamilton, Ontario, with a population of 579,200 is the centre of a densely populated region at the west end of Lake Ontario known as the Golden Horseshoe. 

The City of Hamilton includes the former municipalities of Ancaster, Dundas, Flamborough, Glanbrook, Stoney Creek.

The average MLS® sales price in 2019 for a detached home was $584,937.

Hamilton is a great city to raise your children, with its beautiful parks, trees, waterfalls, and  world-class educational facilities.