We are most definitely living in unprecedented times. COVID-19 has changed the way we live our lives.  There indeed is great power in the people of our communities helping to overcome this pandemic. I'm grateful for our doctors and health care workers, employees in grocery stores, volunteers and everyone doing their part to help.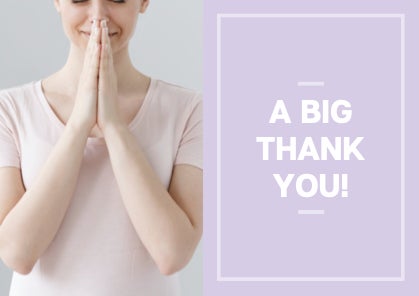 Non Essential Services Closed
The Government of Ontario ordered all non-essential businesses to close by 11:59 PM on Tuesday, March 24, 2020 due to the COVID-19 pandemic. All bars, theatres, recreation centres, child care facilities and restaurants, except those doing takeout only, were ordered to close. Essential services, such as grocery stores, public transit and public services ⁠remain running. Gatherings of more than 50 people were also banned.
Real Estate Is Deemed an Essential Service
The government has deemed real estate as an 
essential service.
 As REALTORS® we can continue to work with clients that need to buy or sell a home.
Ontario remains under a state of emergency and as REALTORS® we have a duty to follow the direction of health officials to minimize direct physical interaction to reduce the risk of COVID-19 transmission. Business continues, 
but not as usual.  We have implemented technological solutions that can significantly reduce or eliminate the need for  in-person interactions with home buyers and sellers.
We're using virtual tours, 360 walk-throughs and digital floor plans instead of in-person viewings

We've added new legal clauses to our offers that address COVID-19
we've added Seller Consent forms if home sellers are allowing in person showings
We're screening home buyers and have added Buyer Consent forms that must be completed before a showing
We are using electronic documents and signatures 
We're using Electronic Funds Transfers instead of certified cheques
We're communicating with clients using email, text messaging, and video, instead of face-to-face
Banks Offered Mortgage Deferral Payments
The big banks and other lenders announced on March 17 that they would grant mortgage deferrals of up to six months for those impacted financially by the COVID-19 pandemic. 
Real Estate Market
The market is expected to slow down in the short term. We don't know how the market will respond in circumstances where things can change rapidly. The uncertainty over the pandemic certainly is scary. 
The demand for homes in Burlington in March was high as 63% of homes for sale in Burlington and 51% of homes for sale in Oakville sold at or above list price, where buyers were paying on average about 104% above list price for these homes.
There were no real drop in prices in March, as the average sales price All Property Types in Oakville was $1,094,138, up 8% compared to the same time last year. The average sales price for All Property Types in Burlington was $839,486, up 14% compared to same time last year. No one knows definitely what the long term effect will be on the market; hopefully, the real estate market will cool down and home prices will stabilize once this pandemic is mitigated.


Oakville Average MLS® Sales Price For March 2020



Burlington Average MLS® Sales Price For March 2020

Is it a good time to buy or sell?
For some people, buying or selling a home is ESSENTIAL, but for those that WANT to buy, I recommend that you take a break and wait until this outbreak is over, because of the uncertainty over this entire situation. 
Those that have already bought and have not sold their homes may be in a tough spot. There are also possible concerns for sellers who fear buyers could try to walk away from deals if their financial situations change during this time.
With coronavirus panic and uncertainty in the market, both buyers and sellers need to stay informed, go over the  facts and figures, and use their best judgement to determine whether now is a good time to buy or sell. 

Take good care of yourselves.
*Source for statistics: The Oakville Milton and District School Board OMDREB. Information deemed accurate but not guaranteed.