The Toronto Real Estate Board reported that December 2019 MLS® residential Sales in Oakville were up by 30% compared to the same time last year from 121 to 157. Total residential sales in Oakville for 2019 were up 7% compared to 2018 from 2,886 to 3,087.
While the number of residential sales increased, the number of new listings were down by 26% from 149 in December 2018 to 110 in December 2019. Inventory remained low at 2.2 months supply. 
The Average Sales price is picking up in Oakville as Inventory is in short supply. The average sales price for all home types $1,064,127 was up 2.1% in December compared to the same time last year.
Average Sales Price For All Home Types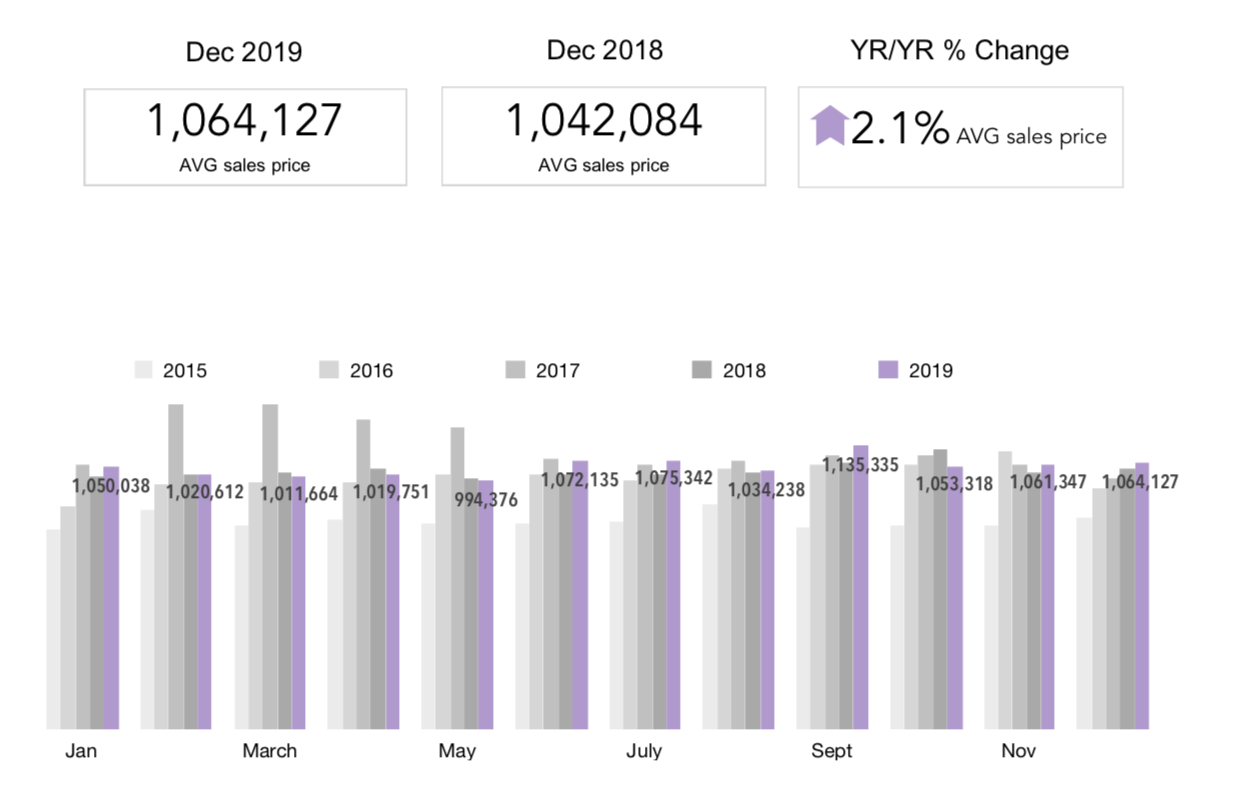 Months Of Inventory (MOI)

What does months of inventory tell us?
The MOI for All Home Types in Oakville was at 2.2 months in Dec 2019.
MOI tells us how long it would take the listed properties to sell for a given time period, based on the number of sales made during that period.
A balanced market is considered to be between 4 to 6 months inventory, with readings below and above this range indicating seller's and buyer's markets respectively. 

It's an important measure of determining the balance between supply and demand in the real estate market. It is calculated by dividing the average number of sales per month by the total number of available homes. When the supply is low, and the demand is high, average sales price trends go up. When the supply is high and the demand is low, average sales price trends go down.

The real estate market is local and statistics can differ from city to city, from neighbourhood to neighbourhood and can differ according to micro niches such as the type of housing.

Average Sales Price For Individual Home Types

Buying a home and choosing where to live will most likely be the biggest decision and purchase you'll ever make. Your neighbourhood is the first thing you'll see when you step out of your home and you want it to suit your lifestyle. Start your Oakville neighbourhood research online by clicking on the links below to find out more about the communities within this wonderful town.

*Source for statistics The Toronto Real Estate Board. Information deemed accurate but not guaranteed.