The fall real estate market may give Oakville sellers the advantage.



Summer is coming to an end
and the fall real estate market will soon be upon us in Oakville, and may give home sellers the advantage to sell at a higher than average price, based on the 5 year sales analysis below.
When is the best time to sell your house?
Spring and early summer
remain to be peak selling seasons, and then the market picks up again in the fall. This time of year typically features the best weather to be able to showcase your home. Keep in mind you will also have more competition during the peak selling seasons.
The best time for you to sell your house is when its right for you and you are ready to move.
Your decision on when to move
should be based on your personal situation and your family's needs, when the timing is right for you, whether having to relocate because of a job promotion, finances, downsizing, moving up, or lifestyle changes. 
What are the top 2 months to get more value for your house?
As you can see in the 5 year analysis for all home types in Oakville from 2013 to 2017,  the top 2 months are May and October.  
1.  Homes in May sold for $37,000 more than the 5 year average.  
2. Homes in October sold for $34,000 more than the 5 year average.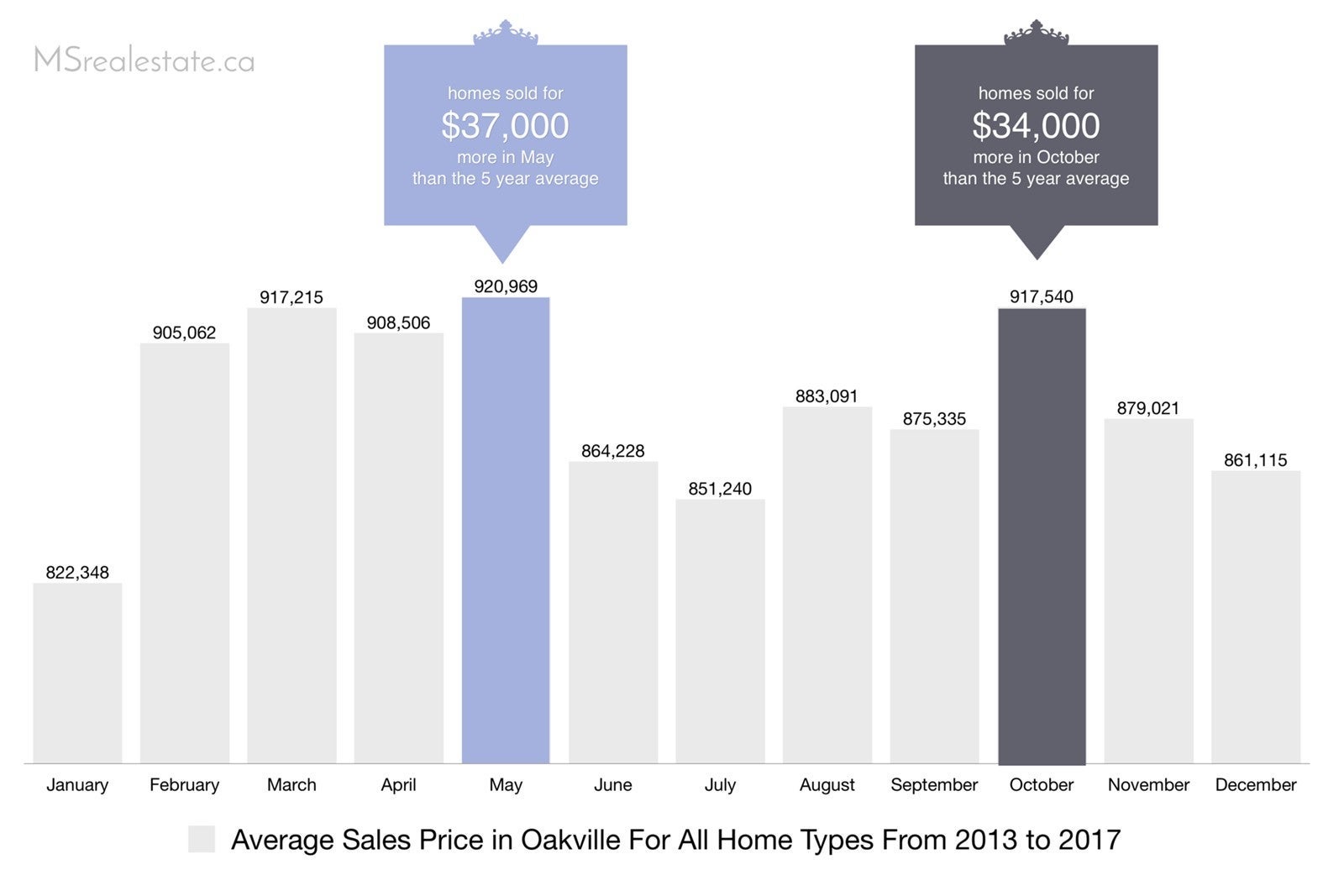 Source for statistics: The Oakville Milton and District Real Estate Board. All information is deemed accurate but not guaranteed.

SELLING OR BUYING A HOME?
Looking to sell or buy a home
 in Oakville or the surrounding areas? We'd be happy to answer any questions. 
Contact us.