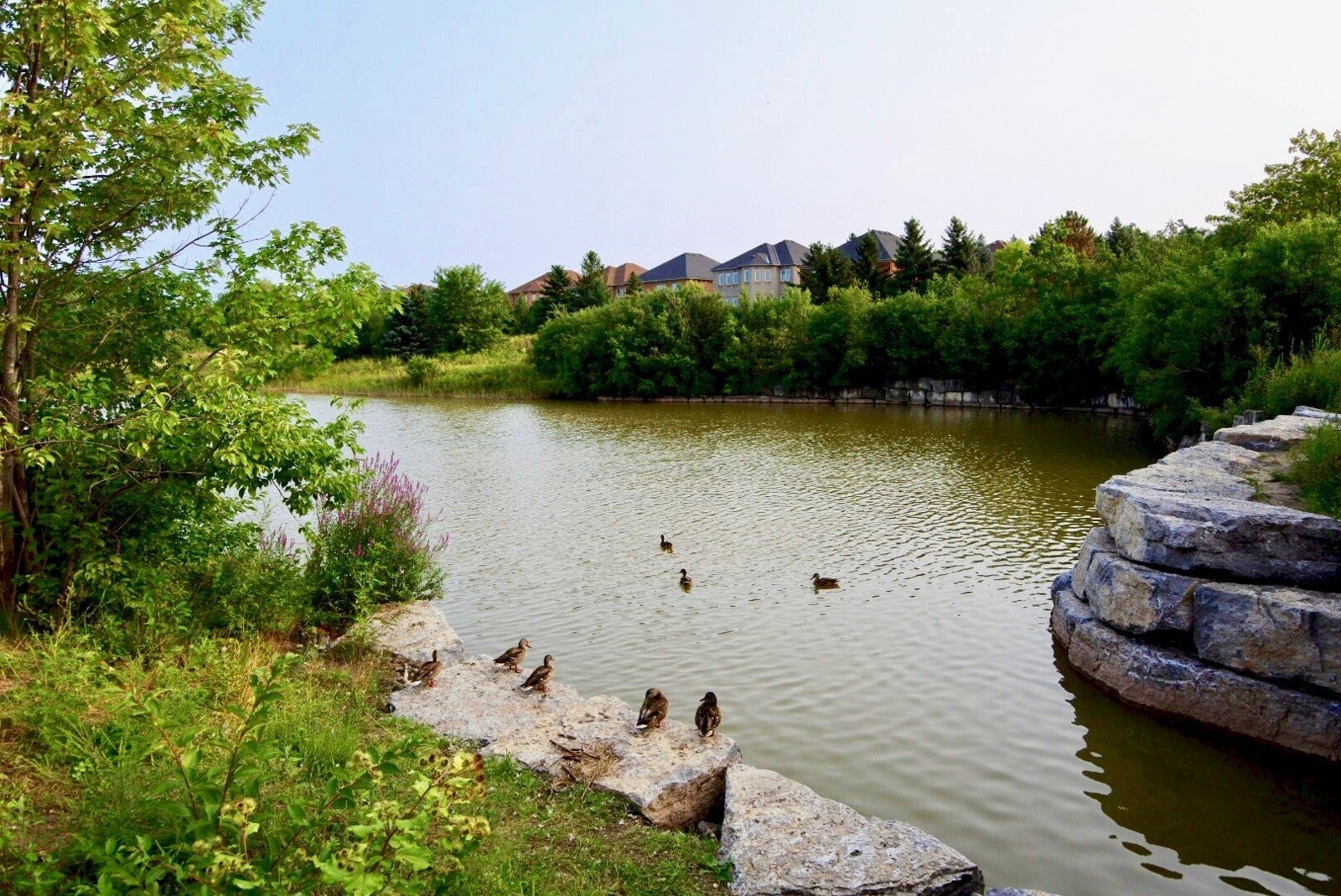 The boundaries for Joshua Creek
in the 
Town of­ Oakville
  Ontario,­ are Dundas St. West to the North, Upper Middle Road­ to the South, Ninth Line ­to the East, and Eighth Line, Glen Ashton, Grand Boulevard to the West.
Joshua Creek is a prestigious and secluded enclave
consisting mainly of large single family homes with luxury town homes, surrounded by ravines, parks, green space and environmentally protected areas, with nature oriented walking trails, and is in close proximity to all amenities required for comfortable living.
Construction of homes
started in the mid 1990's; however, the majority of the homes were built from 2006 to 2011. The area primarily consists of impressive 2 storey detached homes and bungalows, semi detached and luxury townhouse type dwellings. Homes were built by reputable builders: 
Ballantry Homes,
Dawn Victoria Homes,
Sundial Homes, 
Mattamy Homes,
National Homes,
 and 
Fernbrook Homes.
Joshua Creek is ideal
for home owners commuting to Toronto, having easy highway access to 403, 407 and QEW. Joshua Creek is in close proximity to great schools, both public and private, and shopping plazas.
The average MLS® sold price
for a detached, 2 storey, 4 bedroom home, approximately 3000 sq. ft. with a double car garage is $1,708,269.00. The average MLS® sold price for a 3 bedroom, 2 storey townhouse, approximately 1700 sq. ft. is $732,444.00.*
Joshua Creek Neighbourhood
Google Map Street View



Areas of interest include: 
Joshua Creek Sports,
Joshua Creek Tennis,
Joshua Creek Heritage Art Centre.
SELLING OR BUYING A HOME?
Looking to sell or buy a home
 in the Joshua Creek neighbourhood of Oakville? We'd be happy to answer any questions about Joshua Creek, or other neighbourhoods in Oakville. 
Contact us.
*Source for MLS® is The Oakville Milton and District Real Estate Board, Solds from November 11, 2016 to May 10, 2017. Information deemed accurate but not guaranteed.