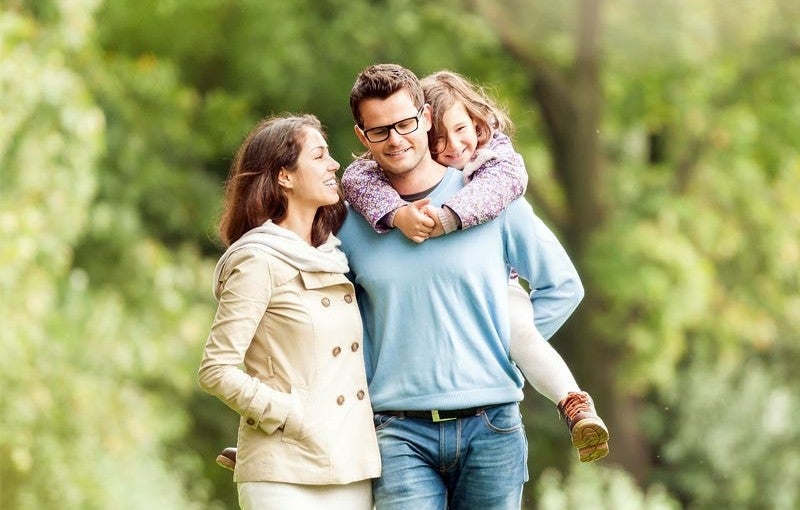 The boundaries for Bronte Creek
in the Town of­ Oakville, Ontario,­ are Dundas St. West to the North, Bronte Creek Provincial Park to the South and West, Bronte Road ­to the East.
Bronte Creek is Oakville's newer ­upscale community,
 consisting­ of a wide variety of ­single family homes and luxury town homes surrounded in a harmonious landscape of the lush greenery and mature trees ­of Bronte Creek Provincial Park.­ The landscape of this picturesque area is set along­ Fourteen Mile Creek and several ravines.
Bronte Creek Oakville
is an ideal newer upscale area for young and growing families wanting to live in a safe community with children of all ages, having newer schools and plenty of parks, playgrounds, and splash pads. The community is also in close proximity to the New Oakville Hospital.
The majority of the homes
were built from 2006 to 2011. The area primarily consists of detached and townhouse type dwellings. Most of the homes in the area were built ­by Legend Creek Homes featuring ­richly designed stone and stucco French country inspired bungalows and traditional two storey homes­; Branthaven Homes boasting ­classic Tudor, French country elevations with genuine clay brick and stone detailing features; and Fernbrook Homes featuring 46' and 56' estates and stunning executive town homes.
The average MLS® sold price
for a detached, 2 storey, 4 bedroom home, approximately 3,350 sq. ft. with a double car garage is $1,646,250.00. The average MLS® sold price for a 3 bedroom, 2 storey townhouse, approximately 2100 sq. ft. is $1,008,143.00.* 
Bronte Creek Neighbourhood Home Value Trend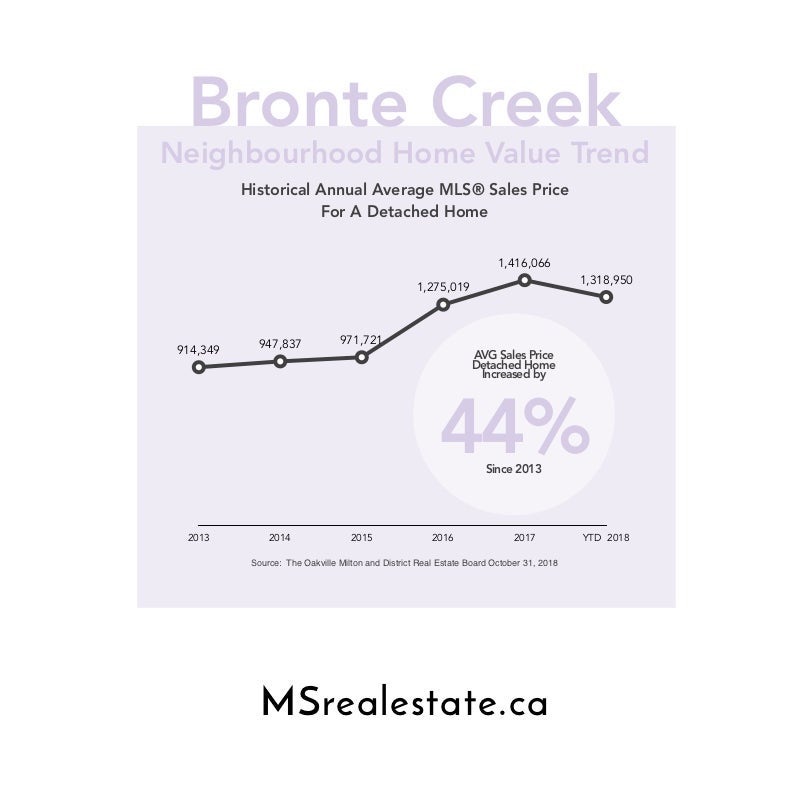 Bronte Creek Neighbourhood
Google Maps Street View.
SELLING OR BUYING A HOME?
Looking to sell or buy a home
 in the Bronte Creek neighbourhood of Oakville? We'd be happy to answer any questions about Bronte Creek, or other neighbourhoods in Oakville. 
Contact us.
*Source for MLS® is The Oakville Milton and District Real Estate Board, Solds from October 16, 2016 to April 14, 2017. Information deemed accurate but not guaranteed.